Grace in Every Gesture
Elegant and universally flattering, the Three Quarter Sleeve dress encapsulates modesty with a hint of allure.
Browse Now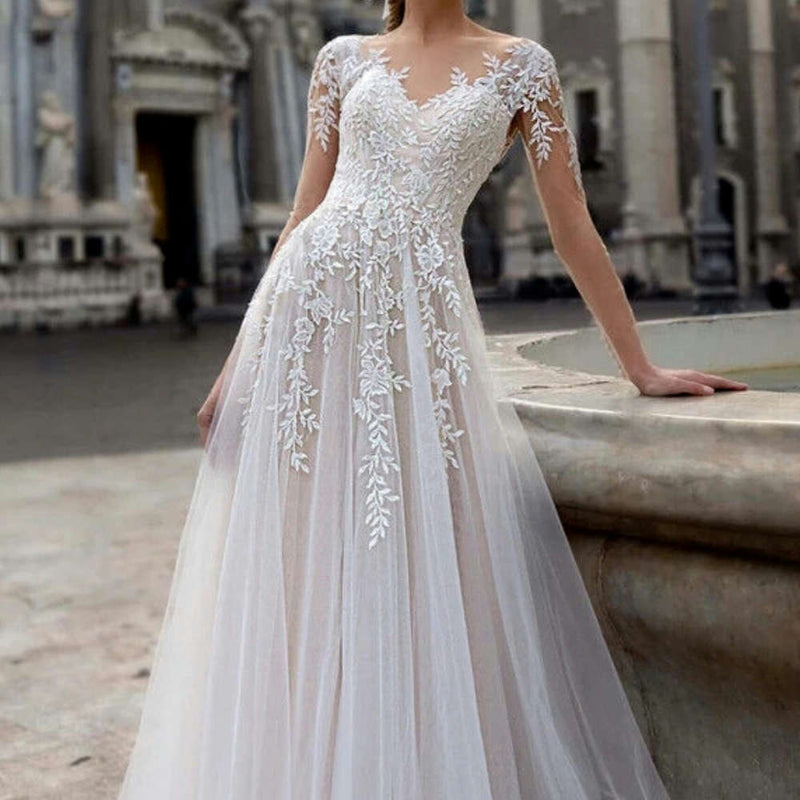 Short sleeve wedding dresses are the perfect combination of modern design with a classic bridal touch.
Shop Now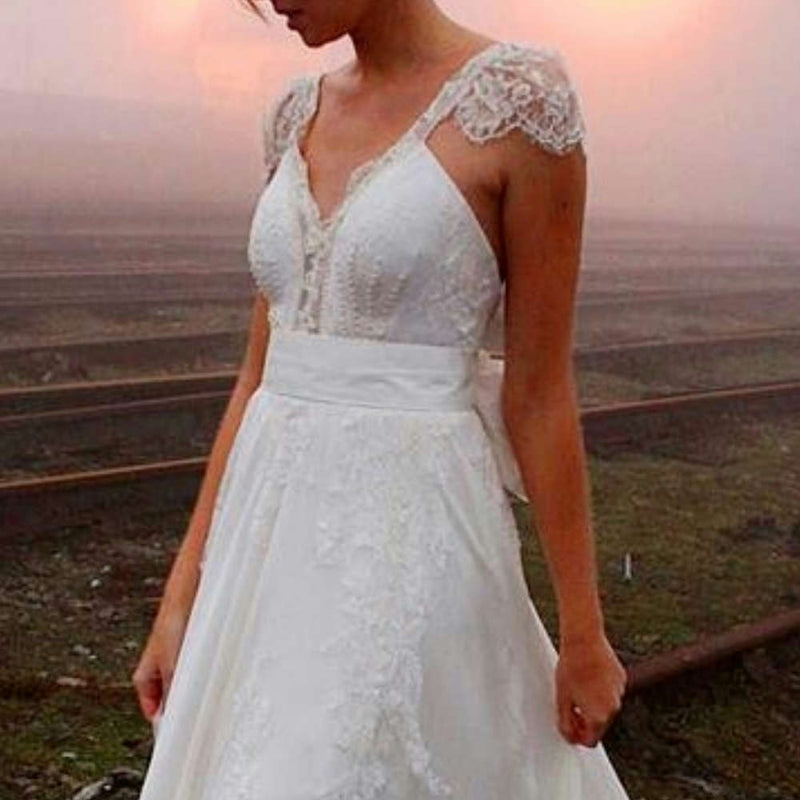 The Cap Sleeve dress is exquisitely crafted, highlighting the bride dignified and elegant temperament.
Explore Collection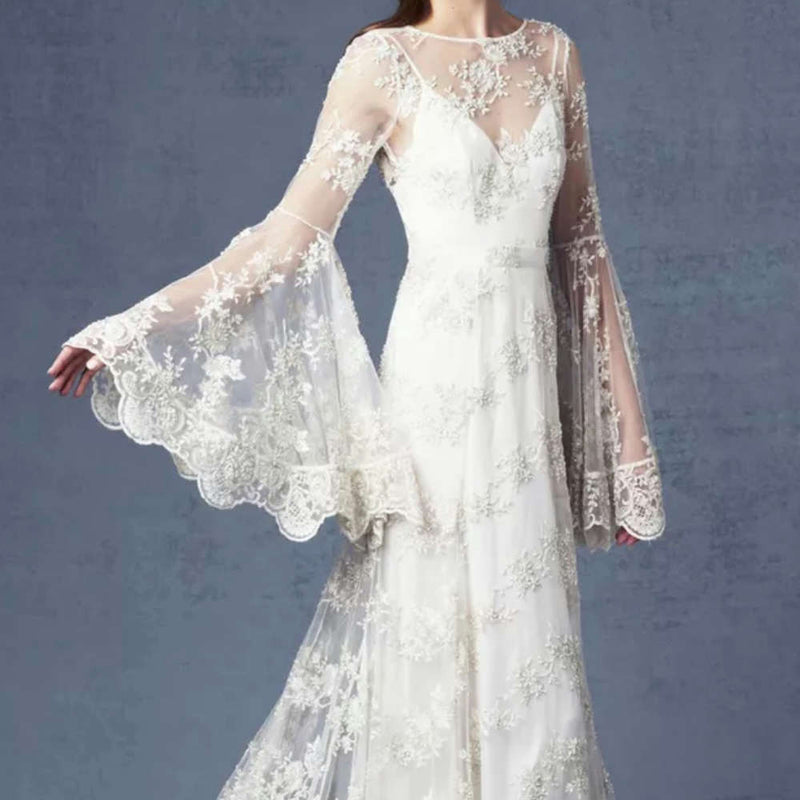 The bell-sleeved wedding dress echoes the mellifluous sound of bells to give a rhythmic feel to the movement.
View More
What differentiates the various wedding dress sleeve styles on BridalVenus?

Each sleeve style on BridalVenus is meticulously curated to represent a unique aesthetic and fashion statement.

From the poetic Flutter Sleeve to the timeless Long Sleeve, each design offers a distinct bridal personality, allowing brides to choose a style that resonates most with their vision.
Can I customize a wedding dress if I have a specific sleeve design in mind?

Absolutely! At BridalVenus, we pride ourselves on offering bespoke services. If you have a specific sleeve design or any other customization in mind, our expert designers are here to collaborate with you and bring your unique bridal vision to life.
How do I know which wedding dress sleeve style will best suit my body type?

Different sleeve styles can accentuate various aspects of one's physique. Our professional consultants are available to guide you in selecting a style that complements your body type and makes you feel confident and beautiful on your special day.
Are all the wedding dress sleeve styles available in different sizes and fittings?

Yes, at BridalVenus, inclusivity is paramount. All our wedding dress styles are available in a comprehensive range of sizes. Additionally, we offer fitting services to ensure your chosen dress fits you perfectly, making you feel and look your best.
What materials are used in the wedding dresses, and how does it affect the look of different sleeve styles?

We utilize a range of high-quality fabrics, from delicate lace to rich satin. The choice of material plays a pivotal role in accentuating the beauty of each sleeve style. For instance, a Flutter Sleeve might use lightweight chiffon to achieve its ethereal look, while a Long Sleeve could be crafted from intricate lace, exuding elegance. Our product descriptions provide detailed information on the materials used for each style.
Latest News
Add a short description for your brand news