Fall Bridal Collection
Experience the warmth and romance of autumn with our fall wedding dresses. Delicate designs that capture the essence of the golden season.
Winter Bridal Dresses
Embrace the beauty of snowfall and the cool serenity of winter with our ethereal winter wedding dresses.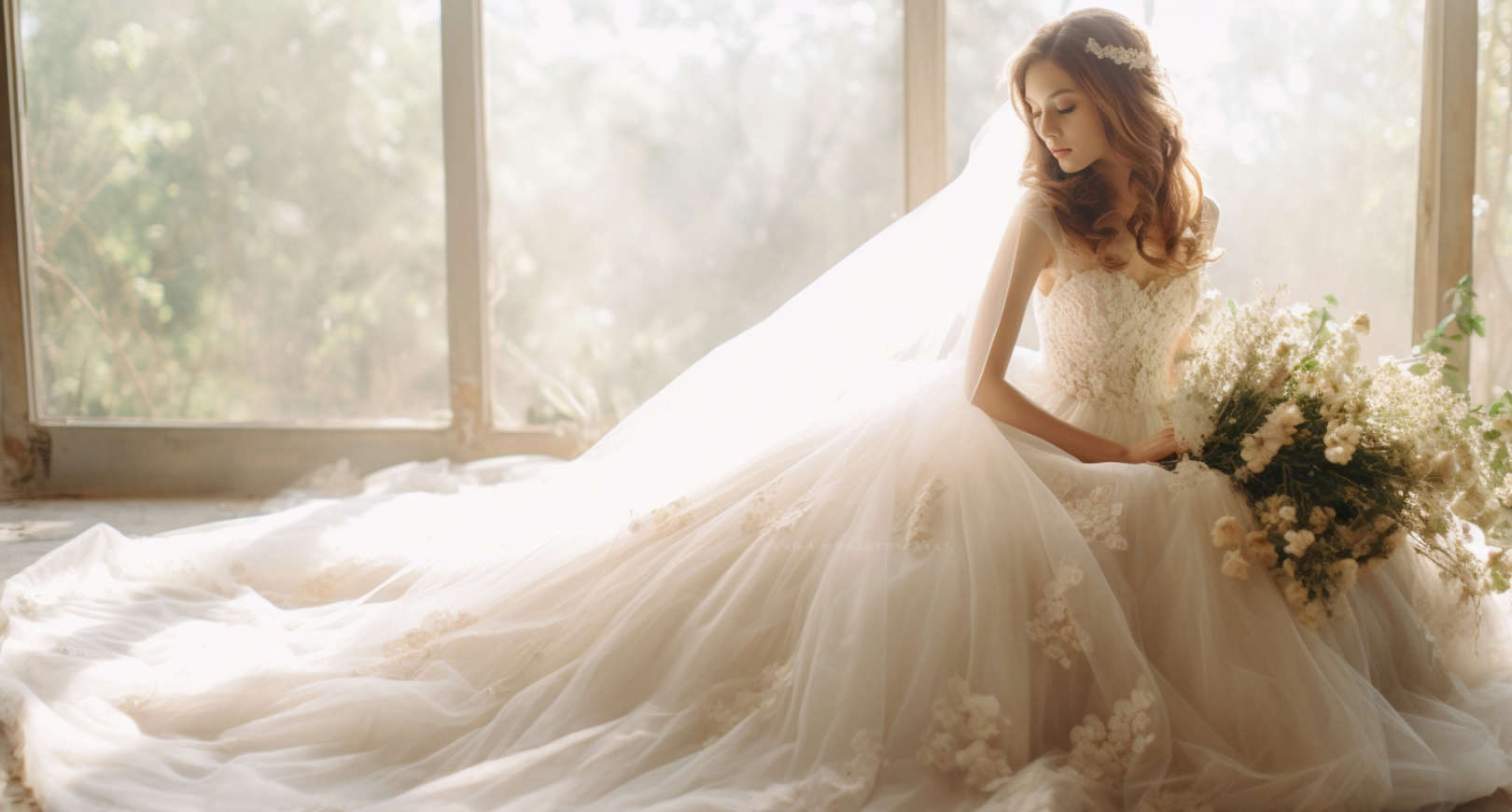 Choosing a seasonal wedding dress ensures that the design, fabric, and style are in harmony with the time of year, offering not only aesthetic appeal but also comfort.
For instance, a summer wedding dress typically features lightweight fabrics perfect for warmer weather, while a winter gown may incorporate heavier materials to keep you warm.
Seasonal wedding dresses are crafted to complement the unique qualities of each season. For example:
Spring: Dresses often feature floral motifs, light fabrics, and pastel colors to reflect the bloom of nature.
Summer: Light, breathable materials are used, with designs perfect for outdoor or beach ceremonies.
Fall: Rich hues like gold and burgundy are prominent, with designs capturing the essence of the falling leaves.
Winter: Heavier fabrics, layers, and sometimes added shimmer, reflecting the snow and festive spirit, are common.
Certainly! While our dresses are designed with specific seasons in mind, we can make custom modifications to ensure your dress fits your vision and the specific conditions of your wedding date. Discuss your requirements with our design team, and we'll craft a gown that bridges seasonal elements.
We recommend ordering at least 6-8 months in advance of your wedding date. This ensures ample time for consultations, fittings, customizations, and any seasonal adjustments that might be needed. Keep in mind that some seasons, especially spring and summer, can be particularly busy for bridal wear, so early planning is crucial.
Proper care is essential to preserve the beauty of your wedding dress. We recommend professional cleaning to address any stains or spots.
For storage, keep your dress in a breathable garment bag and hang it in a cool, dry place. Avoid direct sunlight, which can fade the colors. For long-term storage, consider using an acid-free preservation box to maintain the dress's integrity.
Newsletter
Add a short description for this section